In this Issue


A Gift from...
Local Links
From the Blog
AGES 6 MONTHS TO 2 YRS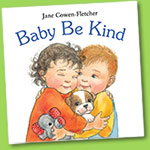 AGES 2 TO 3 YRS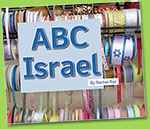 AGES 3 TO 4 YRS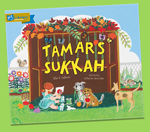 AGES 4 TO 5 YRS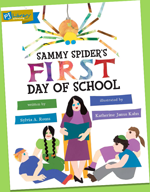 AGES 5 TO 6 YRS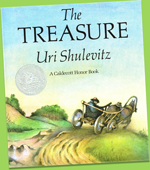 AGES 7 TO 8 YEARS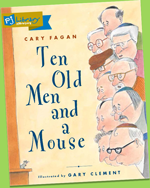 AGES 8 YEARS AND ABOVE
Shanghai Sukkah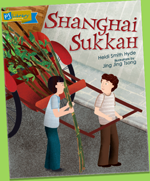 Tell a Friend
Moving Soon?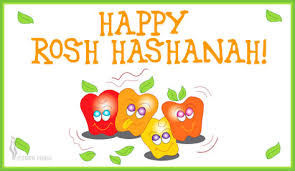 Wishing PJ Library Families and Friends a Heathy, Happy and Sweet New Year!
For information on High Holiday Services: Temple Schedules Schedules will also be printed in the
September San Diego Jewish Journal issue.
---
Autumn and the High Holidays are here! Enjoy apples dipped in honey, bask in the changing of the seasons, build a micro-sukkah, and enjoy a sweet PJ Library book.


Wishing you the sweetest of new years,



Thanks to the very generous funding of the Viterbi Family Foundation of the Jewish Community Foundation of San Diego, Leichtag Foundation, and Jewish Federation of San Diego County.
---
---
Urgent Request!!!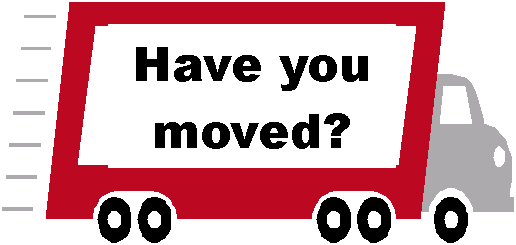 Have you recently moved or are planning to move?
PLEASE send an email with your new address to Judy Nemzer at pjlibrary@lfjcc.org or Vivien Dean at pjlibraryncounty@lfjcc.org ASAP to make sure you receive your books!
---
What are you doing for Shabbat? Please join us for dinner!

Potluck Shabbat is a loose network of people interested in attending and/or hosting Shabbat dinners, potluck style.
Low pressure - hosts generally provide candles, wine, challah and some sort of main dish; guests contribute in whatever way they can (wine, hummus, veggies, fruit, whatever!!)
Potlucks have already taken place in Del Mar, La Jolla, Ocean Beach, Serra Mesa, Point Loma, and Carmel Valley.
Sign up here to receive weekly updates/invites to Potluck Shabbats near you!
All are welcome, but for now we are mostly a network of families with young-ish children (under 12).
GET UNPLUGGED AND PLUG INTO SHABBAT - October 23/24

SHABBAT SAN DIEGO is coordinating and planning, in conjunction with local congregations, community organizations, schools and youth groups, a unique free three day experience to inspire more than 20,000 Jewish San Diegans to join in and experience the uniquely joyful mind-body-spiritual restorative powers that a personally evocative Shabbat experience promotes. - See more at our website. If you would like to volunteer, please contact shalombaby@lfjcc.org
---
Little Mensches aims to provide fun, engaging and enriching opportunities for children between the ages of 4 and 8 to give back to their community. The goal is to Make Kids Into Mensches by allowing "giving back" to become a regular part of these children's lives.

Little Mensches - Please join us for our next Little Mensches event on Sunday, September 20th from 1:00-2:00 at the JCC to help celebrate our one year anniversary. The children will be making "mitzvah bags" that can be distributed to less fortunate members in our community. If you are interested in attending, please email Jessica Fink (littlemensches@lfjcc.org) or Judy Nemzer (shalombaby@lfjcc.org). We would love to have as many people as possible to help celebrate this special milestone, so please feel free to pass this on to your friends as well.

We have a great program planned for this event: In addition to the mitzvah project, we will have crafts, PJ Library storytelling, music by Alan Alpert, and light refreshments. You and your children will be doing a good mitzvah, and will have fun! We look forward to seeing you at the event.

As always, light refreshments will be served at the the event. To help us ensure we have adequate food and supplies, please RSVP to Littlemensches@lfjcc.org.
---
Need any baby stuff? Have anything you no longer need? Post both on MyJList! This website functions as our very own CraigsList, where only Shalom Baby and Nierman Preschool families can post their items. In addition, discussion boards are available for you to ask, share or discuss parenting issues with other parents just like you! It's secure, FREE, and it just makes sense!
Register now! MyJList.com
Questions or comments? Email karen@deicas.com
---
Exploring Values for Everyday Family Living
Give yourself the gift of Jewish learning and share it with your entire family. We are launching a new course that brings parents, of all backgrounds, together for an hour of learning, socializing, and more.
These weekly sessions provides parents with the learning, language, and confidence to incorporate Jewish values at home (with the help of PJ Library books and Shalom Sesame videos). It offers meaningful and relevant experiences around Jewish Holidays and values.
Join use for a special taste session soon (Date TBA)! Contact ilanad@lfjcc.org or 858-362-1327 for details
---
Would you like to start a Chavurah in your area?
Contact Judy and Vivien at pjlibrary@lfjcc.com
Build a Micro-Sukkah
A micro-sukkah is a miniature sukkah made out of things you find around you -- a great project for those short on physical space, sweat equity, or time.


Sunday, September 6th and Wednesday, September 16th
Shalom Baby Visits Seacrest Village - Brighten the resident's day
Sunday, September 6th, 10:00 am - Katzin Residence
Wednesday, September 16th, 10:45am - Goldberg Residence
Please call Cynthia for more information:
Home 760-730-0797 or Mobile 619-200-6599
Save-the-Date:
Sukkot Celebration at the JCC

Thursday, October 1, 2015
10:30 am - 11:30 am
Please bring a blanket and a brown bag snack/lunch.
Lulav and etrog shaking, PJ Library Stories, song and art.
Details to follow.
Save-the-Date: Sukkot Celebration in North County
Sukkot Harvest Festival

Sunday, October 4th, 2015
11 am - 5 pm
Leichtag Foundation Property
450 Quail Gardens Drive
Encinitas, CA 92024
For more information or to RSVP go to leichtag.org/sukkot
Save-the-Date:
Sukkot Celebration in Encinitas

Wednesday, September 30, 2015
10:30 am - 11:30 am
Lulav and etrog shaking, PJ Library Stories, song and art.
Details to follow.
Save-the-Date: Viterbi Family Baby Book Club - Group Storytelling, Flannel Board Stories & Art Projects

New session starts October 9, 2015
Every second Friday 11:30 am - 12:30 pm at the JCC
Led by Jennifer Meltzer and Judy Nemzer
Details to follow
For more information and to sign up, please email Judy Nemzer at 
shalombaby@lfjcc.org
.
Please donate items such as furniture, toys, strollers, books, baby, children, maternity and adult clothing in good condition to The Jewish Gift Closet, the Gmach in the San Diego Jewish Community. This is an amazing organization helping families who are in need. For more information, please email Myrice at mom4jjln@aol.com
Like "The Jewish Gift Closet" on Facebook Jewish Gift Closet
Free Hebrew Children's Books! Sifriyat Pijama B'America (SP-BA) offers Israeli-American families free, high quality, Hebrew books for children ages 3-6. Sign up at
www.sp-ba.org
Follow Our Community on Facebook
Keep Up with Your Local PJ Program


Join the conversation. Read about your favorite PJ books, events, and activities

--

it's all on Facebook!