A Gift from...
Local Links
| | |
| --- | --- |
| | Your Local JCC |
| | |
| --- | --- |
| | Your Local Preschool |
From the Blog
July Books

AGES 6 MONTHS TO 2 YRS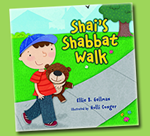 AGES 2 TO 3 YRS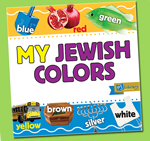 AGES 3 TO 4 YRS
AGES 4 TO 5 YRS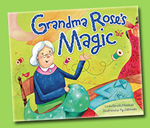 AGES 5 TO 6 YRS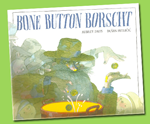 AGES 6 TO 7 YRS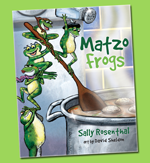 AGES 7 TO 8 YEARS
Tell a Friend
Introduce PJ Library to others. Send them a message via our handy "Tell a Friend" form.

Renewal Time?
If it's time for you to opt in for renewal, do so using our online form.

Moving Soon?
Your books will NOT be automatically forwarded to a new address. If you're moving, change your account address.

Summertime is the season in which families can change up the routine and take time to both relish in the moment and meditate on the past.
Whether your family enjoys the "here-and-now" sweetness of an ice cream treat on a hot summer day or the imaginative reflections sparked by generations-old Jewish folktales, we hope your summer days are nonetheless filled with rejuvenating relaxation and meaningful family time.
Happy Summer Reading,
Judy Nemzer
PJ Library/Shalom Baby Coordinator

Vivien Dean
PJ Library/Shalom Baby North County Assistant
____________________________________________________
PJ Library San Diego: Thanks to the very generous funding of the Viterbi Family of the Jewish Community Foundation of San Diego and the Leichtag Foundation.

To receive a FREE high quality Jewish book or cd every month, register your child/children at pjlibrary.org.
____________________________________________________




Need any baby stuff? Have anything you no longer need? Post both on MyJList! This new website functions as our very own CraigsList, where only Shalom Baby and Nierman Preschool families can post their items. In addition, discussion boards are available for you to ask, share or discuss parenting issues with other parents just like you! It's secure, FREE...and just makes sense!
Reigster now! MyJList.com
Questions or comments? Email karen@deicas.com
Celebrating Ice Cream
July is National Ice Cream Month. These reading, crafting, and ice cream-making ideas offer "scoopfuls" of summer family fun.

Ideas for Ice Cream Month »
A "Holiday" Away at Camp
There are many opportunities at Jewish family camp for parent-child bonding, friend-making among peers, and relaxation. Here are more than 30 updated Jewish camp "holiday" excursions and experiences for your family to consider.

Review the Family Camp List »
Life Lessons & Folk Tales
Folk tales are traditional stories that deliver insightful messages or moral lessons. Many PJ Library authors have re-interpreted such folklore in their children's books. Familiarize your family with a few of them.
Find a New Favorite Folk Story »
Shalom Baby Visits Seacrest Village




Brighten the residents' day!

Sunday, July 1st, 10:00am - Katzin Residence
Wednesday, July 16th, 10:45am - Goldberg Residence
Please call Cynthia for more information:
Home 760-730-0797 or Cell 619-200-6599
PJ Library Storytime at B'nai Tikvah




Tuesday, July 8th, 10:00 - 11:00 am

2510 Gateway Road, Carlsbad, CA 92009
For more info, email Vivien Dean: pjlibraryncounty@lfjcc.com
PJ Library Storytime at Carmel Valley Library




Friday, July 10th, 2014 - 10:30 am

Carmel Valley Library
3919 Townsgate Drive, San Diego, CA 92130
For more info, email Vivien Dean: pjlibraryncounty@lfjcc.com


PJ Library/Shalom Baby Family Friendly Tot Shabbat BBQ - Congregation Beth Israel




Friday, July 11th, Service 6 pm, Dinner 6:30 pm


Congregation Beth Israel
4001 Towne Centre Drive, San Diego, CA 92122


For more information, e-mail schooloffice@cbisd.org or see the flyer>
PJ Library Storytime at Oceanside Public Library




Friday, July 13th, 2014 - 10:30 am

330 N Coast Hwy, Oceanside, CA 92054
For more info, email Vivien Dean: pjlibraryncounty@lfjcc.com


The Jewish Gift Closet




Please donate!

Please donate items such as furniture, toys, strollers, books, baby, children, maternity and adult clothing in good condition to "The Jewish Gift Closet," the Gmach in the San Diego Jewish Community. This is an amazing organization helping families who are in need.

For more information, please email Myrice at mom4jjln@aol.com

Like "The Jewish Gift Closet" on Facebook >


Free Hebrew Children's Books!




Sifriyat Pijama B'America

Sifriyat Pijama B'America (SP-BA) offers Israeli-American families free, high quality, Hebrew books for children ages 3-6. Sign up at sp-ba.org.


Follow Our Community on Facebook
Keep Up with Your Local PJ Program


Join the conversation. Read about your favorite PJ books, events, and activities

--

it's all on Facebook!


Family of the Month
Elmaleh Family on PJ Library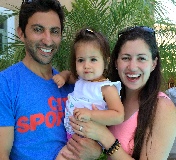 When I went to my first Shalom Baby meeting back in March 2013 soon after my daughter, Mika, was born, we were informed about PJ Library and how wonderful it is and that it's FREE to sign up and get Jewish themed monthly books for our little ones. I was so excited, firstly because how often do you get free things these days and secondly and more importantly, here's a wonderful way to grow our family library with some Hebrew and Judaica-themed books. Of course I signed up the minute I got home from our meeting and have been receiving these beautifully written and designed books ever since. Mika really loves them and often points to her favorites for us to read to her including "Thank you Trees" and "Shabbat is Coming." I love that we receive a Jewish Book to go with the current Jewish holiday that month which encourages us to read and teach our children about the Jewish Holidays thereby keeping our Jewish traditions and faith alive. Thank you so much PJ Library for your generosity and contribution to our library and ensuring we always remember which Jewish holiday is coming up and use these stories to further teach our children about what we are celebrating or remembering and why. We treasure these books!